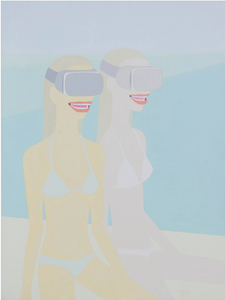 "NYA Gallery and Gallery 104 are pleased to announce a solo exhibition of new work by Olga Feshina. Curated by Shane Townley, the show will feature a total of eight paintings, many of which have not been previously exhibited. These works explore core motifs related to the artist's ongoing "New Tech Girls" series, namely beauty, image construction and distortion, identity, self-fashioning, and presentation."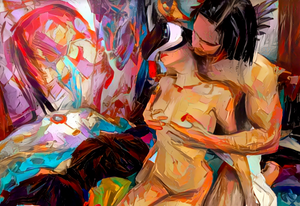 "Dietz creates highly 
eroticized
 imagery, drawing upon disparate subjects and styles ranging from masterworks of the Italian Renaissance to the vibrant aesthetic of the Burning Man festival."